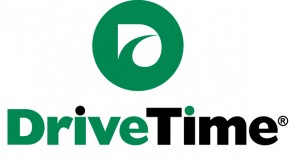 "Western States Trucking Association has done a remarkable job getting DriveTime Logistics off the ground in California. They were great in assisting us through all the hoops needed in gaining our motor carrier permit. They continue to provide a fantastic service when we have questions considering regulatory and safety issues. They are responsive and always ready to provide expert help. Thanks!"
Anthony Kunz, Logistics Supervisor
Get Your USDOT Operating Authority With An Association That

Knows Trucking!
 Fees as little as $439 (US DOT number, MC number, and filing form BOC-3)
Let us help you take the uncertainty out of getting your own authority to begin operations as a motor carrier. We specialize in helping our clients successfully navigate FMCSA's New Entrant Safety Assurance Program. If you just need intrastate operating authority, check-out our free interactive US map detailing state-by-state requirements with links to necessary applications.
We can assist with every aspect of your start-up, from registration with FMCSA to compliance with DOT drug and alcohol testing (if required). Our full line service is competitively priced and includes many extras other authority providers can't or won't offer.
American Alliance Authority & Compliance (AAAC) is part of the nation's oldest independent nonprofit trucking association – Western States Trucking Association celebrating our 80th year – we know trucking!
Call (909) 758-5060 (8 a.m. – 5 p.m. Pacific Time) for a free no obligation consultation or click here to submit your information
¿Necesita su autoridad de autotransporte?
Nosotros le podemos ayudar,
Representantes en Español disponible