CleanFleets.net provides engineering, regulatory compliance, and Information technology solutions to owners of diesel engines.  We offer diesel fleets a one-stop integrated diagnostic, engineering, procurement and compliance monitoring service in the complex area of diesel risk reduction.   Project Manager Sean Edgar has a dozen years of experience in diesel fleet rule development and implementation and our team of experienced analysts and support staff provide service to more than 200 public and private fleets.
The key value proposition to our clients is that we work directly for the fleet owner to determine the most effective strategies available from multiple vendors.  We do not sell retrofit parts, we sell compliance solutions.
Clean Fleets.net provides the critical link between developing regulatory programs, a dynamic technology market, and the vehicle or equipment owner's planning and execution of a compliance plan.  Today's fleets need to quantify the emissions from their California-based diesel engines and plan for future reductions in air impacts from diesel particulate to greenhouse gas.
Contact
CleanFleets.Net
916-520-6040
1822 21st Street
Sacramento, CA 95811
---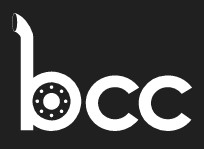 Expert Diesel Consulting Service in Southern California
While CARB regulations help maintain clean air in California, they can be a challenge for businesses that use diesel equipment. Be CARB Compliant understands the system and can streamline the compliance process for our clients. Our diesel consulting service takes the headache out of CARB compliance so you can focus on your business.
Our journey started with 25 years as owner/operators in the construction industry. We understand the challenges CARB compliance can bring.
Be Carb Compliant can make direct contact with CARB to provide quick resolutions to your compliance issues. In addition, our smoke opacity and emissions control system testers are certified by the state. Official tester certification is required for a valid test result.
Contact
BeCarbCompliant.com
619-334-7287
12030 Rockcrest Rd.
Lakeside, CA 92040