Intrastate Operating Authority
Do you simply want to operate a commercial motor vehicle within the boundaries of your state? Are you a registered interstate motor carrier that wants to legally provide point-to-point service within a state?
Virtually, all states have unique requirements to either operate exclusively within their border or to legally transport property (goods) from one point in a state to another. Many mistakenly believe state regulation of trucking operations within a state violates federal law – it does not. States are still allowed to regulate access to their in-state markets and charge origination fees for applications/filings.
The Unified Carrier Registration Act (UCR) of 2005 (Title 49 § 14504) only prohibits states from charging any annual renewal fees associated with intrastate authority or mandatory insurance filings for interstate authorized motor carriers.
We assembled the most complete single-source of information available anywhere on the web to assist you determine applicability of state requirements to your operation. Besides the information we have provided below, there can be additional requirements that apply such as – if you are a LLC or corporation you may need to first register with a particular states Secretary of State as a foreign domiciled corporation before applying for intrastate operating authority.
Even if you only conduct business within a state's border, if you are operating any commercial motor vehicles above 26,001 pounds you must comply with DOT random drug and alcohol testing regulations. American Alliance Drug Testing can assist you with compliance with these requirements. You can enroll online or call (909) 982-8409.
Finally, if you just want to operate within a single state, many states require that you get an intrastate only U.S. DOT number. Since the launch of the new Unified Registration System by the Federal Motor Carrier Safety Administration, something that used to take 10 minutes (getting a U.S. DOT number) now takes an average of 90 minutes. American Alliance Authority & Compliance can get you your intrastate U.S. DOT number for $75. Use our convenient online application or call (909) 758-5060.
Move your cursor over the state for which you want information on obtaining authority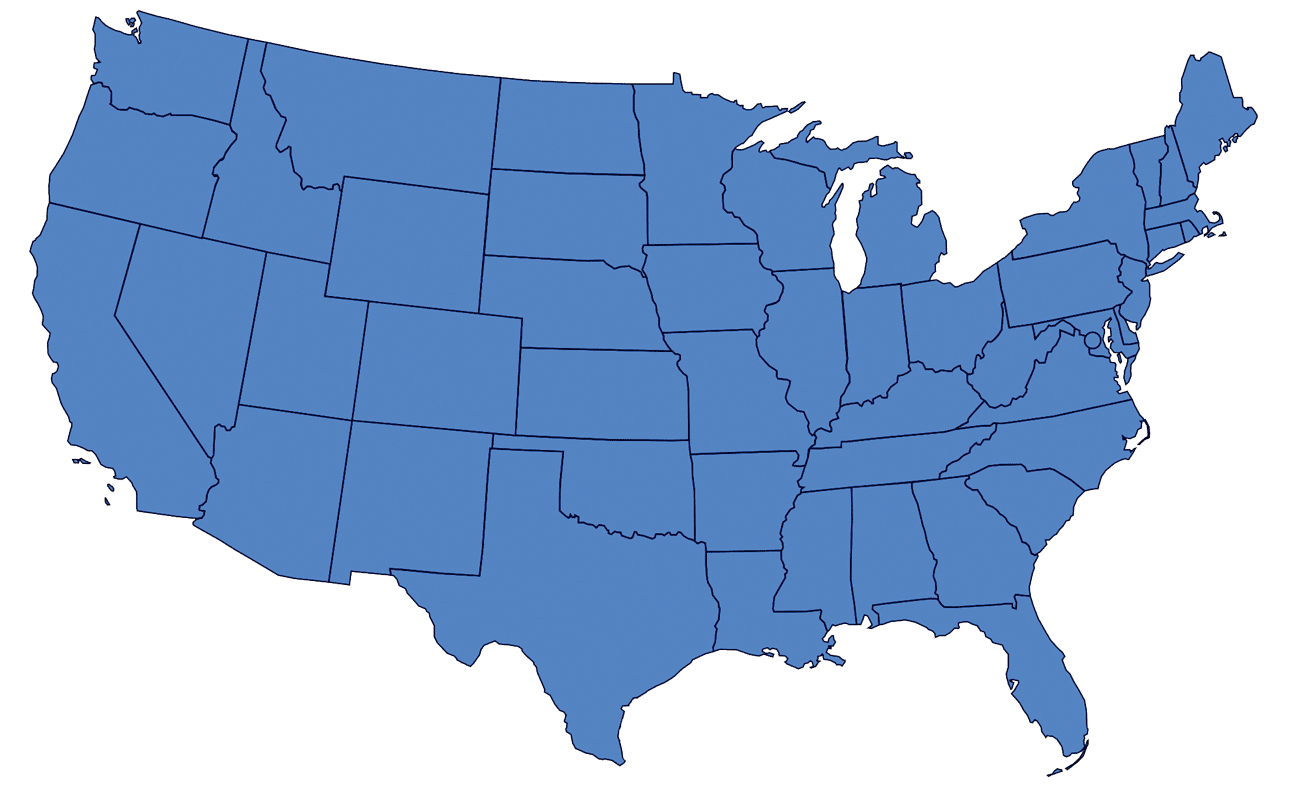 OR OREGON MOTOR CARRIER INTRASTATE OPERATING AUTHORITY REQUIREMENTS INFORMATION
CA CALIFORNIA MOTOR CARRIER INTRASTATE OPERATING AUTHORITY REQUIREMENTS INFORMATION
WA WASHINGTON MOTOR CARRIER INTRASTATE OPERATING AUTHORITY REQUIREMENTS INFORMATION
NV NEVADA MOTOR CARRIER INTRASTATE OPERATING AUTHORITY REQUIREMENTS INFORMATION
AZ ARIZONA MOTOR CARRIER INTRASTATE OPERATING AUTHORITY REQUIREMENTS INFORMATION
ID IDAHO MOTOR CARRIER INTRASTATE OPERATING AUTHORITY REQUIREMENTS INFORMATION
NM NEW MEXICO MOTOR CARRIER INTRASTATE OPERATING AUTHORITY REQUIREMENTS INFORMATION
UT UTAH MOTOR CARRIER INTRASTATE OPERATING AUTHORITY REQUIREMENTS INFORMATION
MT MONTANA MOTOR CARRIER INTRASTATE OPERATING AUTHORITY REQUIREMENTS INFORMATION
TX TEXAS MOTOR CARRIER INTRASTATE OPERATING AUTHORITY REQUIREMENTS INFORMATION
WY WYOMING MOTOR CARRIER INTRASTATE OPERATING AUTHORITY REQUIREMENTS INFORMATION
CO COLORADO MOTOR CARRIER INTRASTATE OPERATING AUTHORITY REQUIREMENTS INFORMATION
OK OKLAHOMA MOTOR CARRIER INTRASTATE OPERATING AUTHORITY REQUIREMENTS INFORMATION
KS KANSAS MOTOR CARRIER INTRASTATE OPERATING AUTHORITY REQUIREMENTS INFORMATION
NE NEBRASKA MOTOR CARRIER INTRASTATE OPERATING AUTHORITY REQUIREMENTS INFORMATION
SD SOUTH DAKOTA MOTOR CARRIER INTRASTATE OPERATING AUTHORITY REQUIREMENTS INFORMATION
ND NORTH DAKOTA MOTOR CARRIER INTRASTATE OPERATING AUTHORITY REQUIREMENTS INFORMATION
MN MINNESOTA MOTOR CARRIER INTRASTATE OPERATING AUTHORITY REQUIREMENTS INFORMATION
IA IOWA MOTOR CARRIER INTRASTATE OPERATING AUTHORITY REQUIREMENTS INFORMATION
MO MISSOURI MOTOR CARRIER INTRASTATE OPERATING AUTHORITY REQUIREMENTS INFORMATION
AR ARKANSAS MOTOR CARRIER INTRASTATE OPERATING AUTHORITY REQUIREMENTS INFORMATION
LA LOUISIANA MOTOR CARRIER INTRASTATE OPERATING AUTHORITY REQUIREMENTS INFORMATION
WI WISCONSIN MOTOR CARRIER INTRASTATE OPERATING AUTHORITY REQUIREMENTS INFORMATION
IL ILLINOIS MOTOR CARRIER INTRASTATE OPERATING AUTHORITY REQUIREMENTS INFORMATION
KY KENTUCKY MOTOR CARRIER INTRASTATE OPERATING AUTHORITY REQUIREMENTS INFORMATION
TN TENNESSEE MOTOR CARRIER INTRASTATE OPERATING AUTHORITY REQUIREMENTS INFORMATION
MS MISSISSIPPI MOTOR CARRIER INTRASTATE OPERATING AUTHORITY REQUIREMENTS INFORMATION
MI MICHIGAN MOTOR CARRIER INTRASTATE OPERATING AUTHORITY REQUIREMENTS INFORMATION
IN INDIANA MOTOR CARRIER INTRASTATE OPERATING AUTHORITY REQUIREMENTS INFORMATION
OH OHIO MOTOR CARRIER INTRASTATE OPERATING AUTHORITY REQUIREMENTS INFORMATION
AL ALABAMA MOTOR CARRIER INTRASTATE OPERATING AUTHORITY REQUIREMENTS INFORMATION
FL FLORIDA MOTOR CARRIER INTRASTATE OPERATING AUTHORITY REQUIREMENTS INFORMATION
GA GEORGIA MOTOR CARRIER INTRASTATE OPERATING AUTHORITY REQUIREMENTS INFORMATION
SC SOUTH CAROLINA MOTOR CARRIER INTRASTATE OPERATING AUTHORITY REQUIREMENTS INFORMATION
NC NORTH CAROLINA MOTOR CARRIER INTRASTATE OPERATING AUTHORITY REQUIREMENTS INFORMATION
WV WEST VIRGINIA MOTOR CARRIER INTRASTATE OPERATING AUTHORITY REQUIREMENTS INFORMATION
VA VIRGINIA MOTOR CARRIER INTRASTATE OPERATING AUTHORITY REQUIREMENTS INFORMATION
MD MARYLAND MOTOR CARRIER INTRASTATE OPERATING AUTHORITY REQUIREMENTS INFORMATION
DE DELAWARE MOTOR CARRIER INTRASTATE OPERATING AUTHORITY REQUIREMENTS INFORMATION
NJ NEW JERSEY MOTOR CARRIER INTRASTATE OPERATING AUTHORITY REQUIREMENTS INFORMATION
PA PENNSYLVANIA MOTOR CARRIER INTRASTATE OPERATING AUTHORITY REQUIREMENTS INFORMATION
NY NEW YORK MOTOR CARRIER INTRASTATE OPERATING AUTHORITY REQUIREMENTS INFORMATION
CT CONNECTICUT MOTOR CARRIER INTRASTATE OPERATING AUTHORITY REQUIREMENTS INFORMATION
RI RHODE ISLAND MOTOR CARRIER INTRASTATE OPERATING AUTHORITY REQUIREMENTS INFORMATION
VT VERMONT MOTOR CARRIER INTRASTATE OPERATING AUTHORITY REQUIREMENTS INFORMATION
NH NEW HAMPSHIRE MOTOR CARRIER INTRASTATE OPERATING AUTHORITY REQUIREMENTS INFORMATION
ME MAINE MOTOR CARRIER INTRASTATE OPERATING AUTHORITY REQUIREMENTS INFORMATION
MA MASSACHUSETTS MOTOR CARRIER INTRASTATE OPERATING AUTHORITY REQUIREMENTS INFORMATION